Why use plot-IT?
Est since 1965
Group turnover - £15 million
5 UK offices with over 100 staff
HP Designjet Warranty Provider
Autodesk Gold reseller
Canon Elite Partner
Stratasys - Gold Partner
HP Designjet eMFP - Wide-Format multifunction Printing on the rise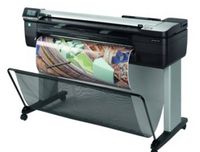 If you've updated your home office printer recently it probably didn't escape your notice that there is far more choice of desktop multifunctional printers than stand alone printers and that the price you pay for this additional functionality is likely to be less than you paid for your last print only model.
The HP Designjet range has in the last 12 months also seen this evolution in the office space with more and more users opting to purchase a multifunctional devices where users can enjoy easy-to-use, integrated print, scan, and copy capabilities. With pricing falling on MFP technology the Designjet range offers a choice of printers with starting prices at under £3K customers would be paying about the same as their last plotter or indeed less.
At present the HP Designjet range starts at an A0 size width but it's only a matter of time before we see a Designjet 24" A1 eMFP which the market demands and again tis is likley to be at a lower cost than expected.
At present there are three models that sit in the Designjet eMFP range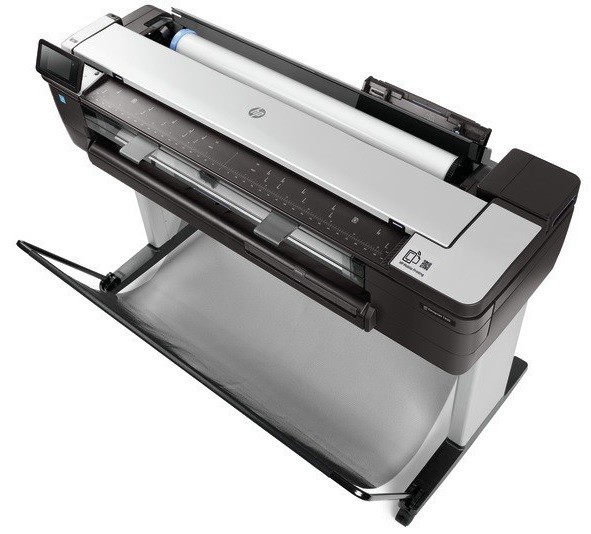 The CAD and Technical market has screamed out for years for an affordable device to provide both Colour Plotting and wide-format scanning / copy. The new T830 delivers all the features low volume environments demand including a compact footprint at a cost which is over 30% less than alternatives.
HP Designjet T830 Price: Expect to pay in the region of £3k, which includes two year warranty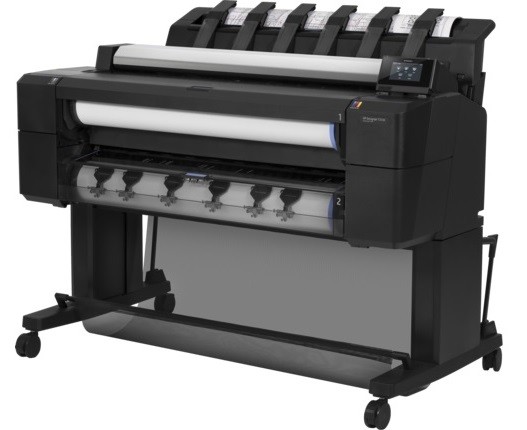 HP Designjet T2530
There are two variants of the HP Designjet T2530 from Hewlett Packard, do not get caught out by buying a model without Postscript. The T2530 postscript version offers a much improved printing situation where you can send packets of PDF construction drawings to the machine without opening them all up individually., additionally you can scan straight to PDF as well which is a major bonus.
In addition to the above the T2530 series benefits from two roll feeds online, ideal for reduction or enlargement whilst copying, improved print stacking and larger media rolls - 91 meter rather than 50 meter. HP Designjet T2530 Price: Expect to pay around £7k for a T2530 - talk to us about Trade-in deals on your old plotter.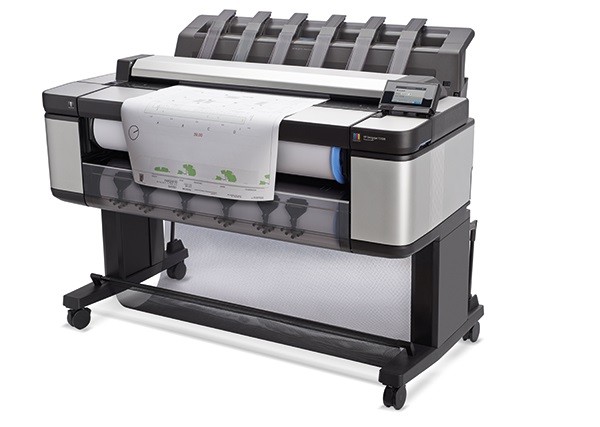 HP Designjet T3500
The HP Designjet T3500 is a step up from the T2530 with a reduced price per page due to lower cost ink, higher capacity stacking which is useful for the longer length 150 meter rolls and last but not least the metalised finish of the device.
HP Designjet T3500 Price: Contact us for a price on this device, you'll be surprised by the comparison with a T2530 with great trade-in deals and cash backs.