Why use plot-IT?
Est since 1965
Group turnover - £15 million
5 UK offices with over 100 staff
HP Designjet Warranty Provider
Autodesk Gold reseller
Canon Elite Partner
Stratasys - Gold Partner
plot-IT now recognized as Google Certified Shop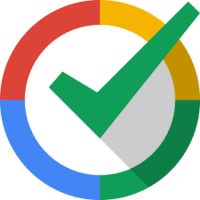 Positive shopping experience at plot-IT recognized via inclusion in Google Certified Shops program
plot-IT, which offers wide-format printing solutions, 3D Printers, Design Consumables and Design Software was recently selected to join the Google Certified Shops program. To help shoppers identify online merchants that offer a great shopping experience, the Google Certified Shops badge is awarded to ecommerce sites that demonstrate a track record of ontime shipping and excellent customer service. When visiting the plot-IT website, shoppers will see a Google Certified Shops badge and can click on it for more information.
Matthew Perkins company director commented on inclusion in the program as being significant in the online stores development with turnover now exceeding £15 million per annum. "it is essential we deliver confidence to our customers and although we engage in an active online review program via our partner Trustpilot the Google Certified Badge delivers further customer confidence and highights the robustness of our platform and service".

As an added benefit, when a shopper makes a purchase at a Google Certified Shops, they have the option to select free purchase protection from Google. Then in the unlikely event of an issue with their purchase, they can request Google's help, and Google will work with plot-IT and the customer to address the issue. As part of this, Google offers up to $1,000 lifetime purchase protection for eligible purchases.
Google Certified Shops is entirely free, both for shoppers and for online stores. The program helps online stores like plot-IT attract new customers, increase sales and differentiate themselves by showing off their excellent service via the badge on their websites.
plot-IT is a UK based company, Headquarters in Worcester with office in South Wales, South West & the East & West Midlands.