Why use plot-IT?
Est since 1965
Group turnover - £15 million
5 UK offices with over 100 staff
HP Designjet Warranty Provider
Autodesk Gold reseller
Canon Elite Partner
Stratasys - Gold Partner
The Dawn of a New Era in Large Format Photographic Printing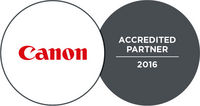 Canon Europe, world leader in imaging solutions, are proud to release their new range of imagePROGRAF PRO large format professional inkjet printers. The new imagePROGRAF PRO-2000 and imagePROGRAF PRO-4000 are designed to bring stunning image quality to professional photographers and fine art applications, while the new imagePROGRAF PRO-4000S and imagePROGRAF PRO-6000S deliver fast and reliable printing to high-volume print service providers that require photo quality prints such as posters, banners and canvas.

Superior image quality for professional users

The 12-colour PRO-2000 and PRO-4000 enable the full clarity and texture of photographs taken with a Canon EOS camera to be perfectly reproduced. Thanks to Canon's unique input-output technology and Crystal-fidelity feature, photos look as accurate printed as when they were captured. Available in two sizes (24" and 44") the PRO-2000 and PRO-4000 feature an attractive black design with an accentuated red line, denoting the link with Canon EOS digital cameras. The new devices use newly developed LUCIA PRO pigment ink to meet the demands of the most critical photographers and graphic artists, as well as transparent Chroma Optimiser ink to improve print performance on gloss paper.

The New Machines Specifications are as follows:
• 12 ink system with 160ml/330ml/700ml interchangeable ink tanks across all models
• Chroma-optimiser ink for enhanced photographic quality
• 2400 x 1200 DPI print resolution with single printhead technology
• Colour LCD Touchscreen display
• Multifunctional dual roll & take up system available across all machines.
• Wi-Fi, Ethernet and Hi-Speed USB printing
• USB stick direct printing
• New 5 position output basket
• New software with MAC compatible Accounting tool & Adobe Lightroom Plugin
Mathew Faulkner, European Marketing Manager for Wide Format Group, Canon Europe says "At Canon, we understand the importance of fine detail and precise colours to professional users. Images shot on even mid-range cameras can be very high resolution, and with the ability of today's image editing software, this demands a highly accurate and colour-consistent output. The powerful technology of the new PRO-2000 and PRO-4000 models, not only provide incredible image reproduction, but the small footprint makes them ideal for any office, studio or design department."
Unbeatable efficiency for print service providers
Also available in two sizes, (44" and 60"), the PRO-4000S and PRO-6000S boast an ergonomic compact design, which is ideal for time and space-pressed print operations in graphic arts, advertising and creative sectors. With a powerful L-COA PRO engine capable of processing large volumes of high-res images and data with ease, the new devices enable poster-quality printing at twice the speed of current imagePROGRAF 8 colour models. Full connectivity and Wi-Fi functionality ensures optimum productivity for busy environments.

Mathew Faulkner continues, "Whether for PSPs or in-house print departments in retailers or educational facilities, the trend towards more operational efficiency and on-demand printing is undeniable. There is a growing requirement not only for high quality imaging, but for ease of use and efficient media handling, as well as high-speed and uninterrupted printing to support high-volume output. These fundamental tools require a powerful and dependable large format printer. The PRO-4000S and PRO-6000S deliver speed, accuracy and colour vibrancy, making them ideal for both print-for-pay and print-for-use environments."

The new devices feature Canon's unique dual roll technology to support continuous paper feeding and take-up of printed output, while direct printing from a USB memory stick enables fast and easy prints. The imagePROGRAF PRO series is further improved by the new precision 1.28" wide print head and high-capacity ink tanks for fast, uninterrupted printing.
Canon imagePROGRAF PRO-2000 24" Photo Printer
Canon imagePROGRAF PRO-4000 44" Photo Printer
Canon imagePROGRAF PRO-4000S 44" Photo Printer
Canon imagePROGRAF PRO-6000S 60" Photo Printer

The new imagePROGRAF series are now available