Why use plot-IT?
Est since 1965
Group turnover - £15 million
5 UK offices with over 100 staff
HP Designjet Warranty Provider
Autodesk Gold reseller
Canon Elite Partner
Stratasys - Gold Partner
plot IT & ProTrade print featured in Large Format Review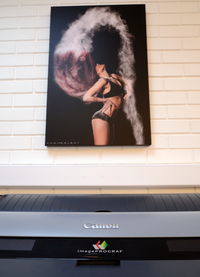 We are delighted to have been featured in Large Format Review. Andy Wright from ProTrade Printing recently purchased a Canon imagePROGRAF iPF8400S 44" Wide-format Graphics printer from plot-IT, to produce wide format canvases and prints for professional photographers and artists.
Andy very kindly sent one of his images for our showroom pictured here above an iPF6400, printed on plot-IT 340gsm Matte Cotton Canvas and using our UK made stretcher bars.
Read the full story from LFR & Earth Island
ProTrade Printing offers professional Photgraphers and Artist High quality Printing service, connect with them on Facebook